Ahrefs is a Singaporean software company best known for developing a suite of tools for SEO or search engine optimization. Ahrefs also has a WordPress plugin that site owners can use for monitoring the web and analyzing their site, pages, and content, with the ultimate goal of growing organic traffic. The Ahrefs WordPress plugin connects with Google Analytics and tracks historical data while analyzing a site's content.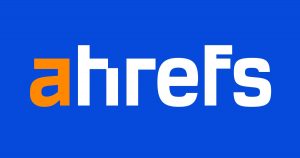 Ahrefs also provides free educational materials on SEO (as a discipline), and you have the option to sign up for personalized SEO classes after that. In addition, you can check out Ahrefs' free and paid courses, as well as their SEO certification classes at the Ahrefs Academy. One of the more popular resources is their SEO Course for Beginners.
What's Inside?
Ahrefs' SEO Course for Beginners ("SEO Training Course: Learn How to Get Organic Traffic from Search") comprises five modules and 14 tutorials. The introductory module covers the primary goals of SEO, why you should be interested in it, and an overview of the actual results of SEO.  
Module 1: Keyword Research has four lessons that tackle how to choose keywords, how to analyze search intent, how to locate the best keywords for your website, and studying ranking difficulties.
The general message of this module is that keywords and the basic keyword metrics are often not enough to get a good idea of which keywords to track and target. Ahrefs also clarifies that, for the most part, deciding on keywords is a business decision based on their particular checklist that involves factors like intention and keyword potential.
Module 2: On-Page SEO contains two lessons: an introduction to on-page SEO and further exploration of the topic. You will learn in this module the basic premise of on-page SEO and the parts of a site that requires optimization, from titles to meta descriptions. In addition, Ahrefs reveals standard bad practices in SEO, including stuffing the content with exact match keywords.
In the second lesson, you will learn the importance of satisfying searcher intent by creating content with the correct format and a solid angle. The study shows plenty of examples of real-world applications of content optimization, including how certain pages or content rank and what structures were used.
Module 3: Link Building has a total of five tutorials. SEO professional Sam Oh discusses some scenarios that people take to earn backlinks to their sites. Oh, there are awkward ways to do it (which might not be effective) and more proven methods, like making your spot by publishing great content.
This module emphasizes the long-term benefits of organic content and establishes a whole network with other site owners and businesses.
Several lessons are tackling the effectiveness and quality of backlinks and how to build them correctly. First, the module shows the potential problems of buying backlinks, as this is generally just a wrong way to create a strong backlink profile. According to Oh, there is no "easy" way to develop a strong backlink profile. However, if you are after long-term results, he recommends email outreach and just publishing fresh and relevant content that people find helpful.
Ahrefs generally recommends planning and executing outreach efforts to gain backlinks. One of the main strategies is using HARO (Help a Reporter Out). HARO is a platform that connects journalists with sources.
Journalists ask questions, and authority figures and reliable sources can provide answers. If the solutions are usable, then the source can ask for a link back to their website. While not precisely the most straightforward link-building tactic, it is a great way to gain free PR from relevant and high-quality sites.
Another strategy for gaining backlinks is guest posting or guest blogging. According to Oh, there is transparent value exchange in this method, and it's also excellent for building your network with authoritative sites.
You're not going to get a link back 100% of the time, but you can be sure that almost always, they're going to allow you to post that crucial link. One of the tutorials shows how you can locate sites or blogs that allow guest blogging and how to measure the DA (domain authority) of these sites. You can find sites worth checking out by using Google or SEO tools like Content Explorer.
Module 4: The Basics of Technical SEO is the final module in the series and comprises two lessons. As expected, this part of the course involves steps that are "under the hood," meaning you have to start understanding how Google interacts with your site and its pages. One lesson tackles the robots.txt file and the concept of indexing and "no index."
If you have ever dabbled in HTML before, that would be helpful when you open your WordPress dashboard or CPanel on your site host. Oh also reminds people about the importance of the sitemap (an XML file) to your site's SEO. Additional lessons also tackle the function of the canonical tag and how redirects can help make your site more efficient.
Is It Worth Taking the Ahrefs SEO Training Course?
If you are a complete beginner and have no training or knowledge of SEO, this bootcamp might be worth looking into. However, be aware that it doesn't have specific instructions on correcting problems on your site.
For that, you will need personalized lessons and, ideally, an SEO coach or mentor who can work with you closely to fix problems and optimize your site. You can combine the knowledge found in this course with other videos and books and still not know where exactly to begin.
Also, the portion on technical SEO is a bit lightweight; you won't have a lot of information in that area. But, for the most part, the course provides some good pointers for off-page optimization and some general reminders on creating content that attracts a good audience.