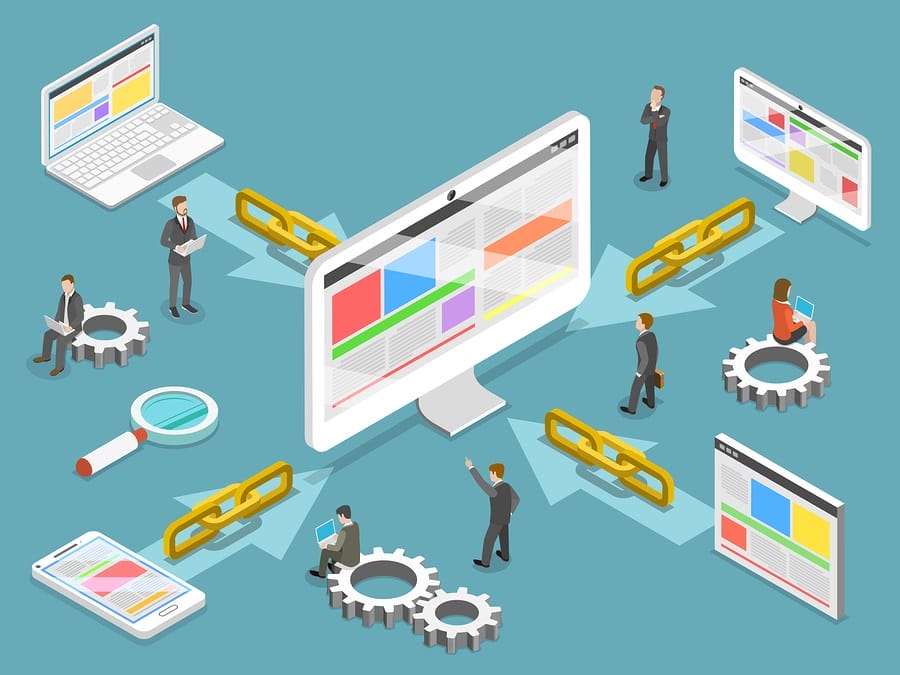 Backlinks Building Training
Backlinks building is one of the three most important factors determining whether SEO happens on a website. Backlinks building can mean the difference between seeing the pages you worked so hard to create on Google and simply not appearing for essential searches.
If the goal of SEO is to ensure that the right people find your website, then backlinks building is the key that turns the ignition. 
Backlinks building makes it possible for SEO to move forward and for you to partake in a fascinating journey involving not just SEO but also inbound marketing, customer behavior, and ever-evolving search engine technology.
1ON1 SEO Training offers
two one-hour sessions of
backlinks-building training.
How to build backlinks effectively?
1ON1 SEO Training offers two one-hour sessions of backlinks-building training for $200.
Work with Bruce Jones, SEO scientist and the founder of six different SEO companies. Bruce is also a published author and expert in inbound marketing, search engine optimization, and backlinks building. He implements all the best practices for building backlinks daily across his SEO companies.
Whether teaching marketing professionals and SEO specialists here at 1ON1 SEO Training or improving the visibility and profitability of a client website, Bruce Jones brings the best of his 20 years of experience in search engine optimization.
He is an educator at heart and enjoys working with SEO learners from all walks of life. He believes anyone can succeed with SEO, but they must start early, as SEO is a marathon, not a sprint.
Let's prove the method by seeing how successful you can be after we work together.
Bruce Jones, author of Learn SEO: Think Like Your Customers to Get More of Them
No SEO Happens Without Backlinks
Despite all the naysaying happening in the past two decades, backlinks building remains a sturdy foundation for genuine search engine optimization.
Unfortunately, many confusing and flatly wrong things are being said on the internet and perhaps the "SEO experts" who keep saying the wrong things want to be in the right, so everyone else is misinformed. That makes business sense, but it benefits only them.
Learn the best practices for building backlinks starting today.
At 1ON1 SEO Training, we want to set the record straight regarding search engine optimization and backlinks building training. Please learn about the essential strategies for building backlinks that work. There's an urgent need for professional backlinks-building training because…
…If There Are No Backlinks, You Have No SEO Power in Google
There is an exceedingly common story across the internet. A business invests in a perfect domain and a premium hosting service and pays a lot for web design, development, and content. Unfortunately, none of it appears on Google.


The website owner waits for weeks and months, and the needle barely moves. Eventually, the trickle of visits from random people goes down to zero. This is what happens when a website owner doesn't know the best practices for building backlinks.
The problem is no backlinks are powering the website, and therefore, Google doesn't consider the website authoritative enough to land on page one, where almost 100% of the action takes place. Since no business can wait an entire year to get visits, SEO and backlinks building should have been part of the equation from the beginning.
Don't Tip the Waiter!: Balancing Keywords, Content, and Backlinks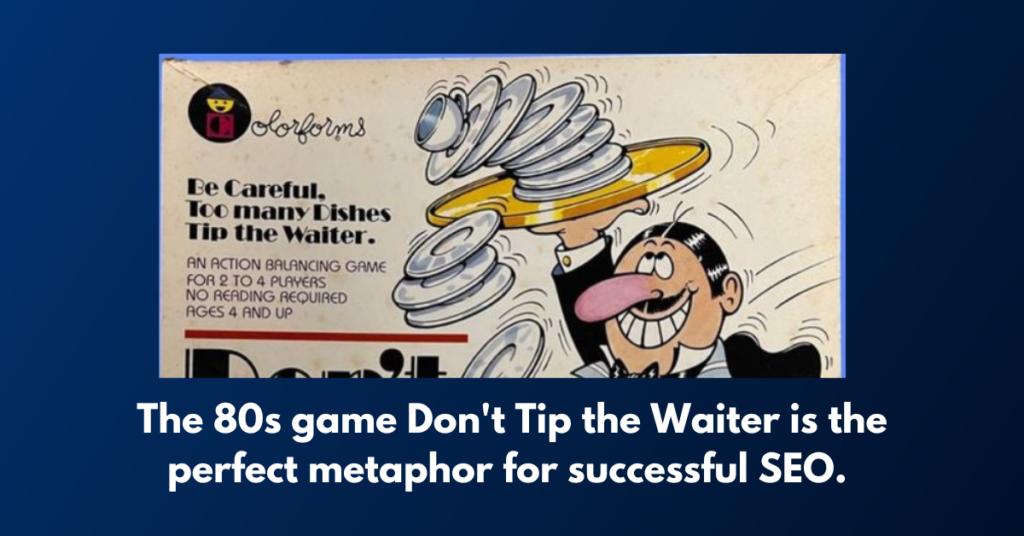 Don't Tip the Waiter is a popular table game in the eighties. The game was simple enough—during your turn, you had to carefully pile food pieces on the tray of a cardboard waiter. The waiter was designed to tip over if there was any imbalance.
How to build backlinks without hurting the rest of the effort? One of the biggest challenges in successful search engine optimization is balancing keyword research, writing, publishing great content, and creating the right conditions for backlinks. If too much is on one side of the 'plate,' everything may fall to the floor. There must be balance. Website owners must know the best practices for building backlinks, on top of knowing how to publish great content.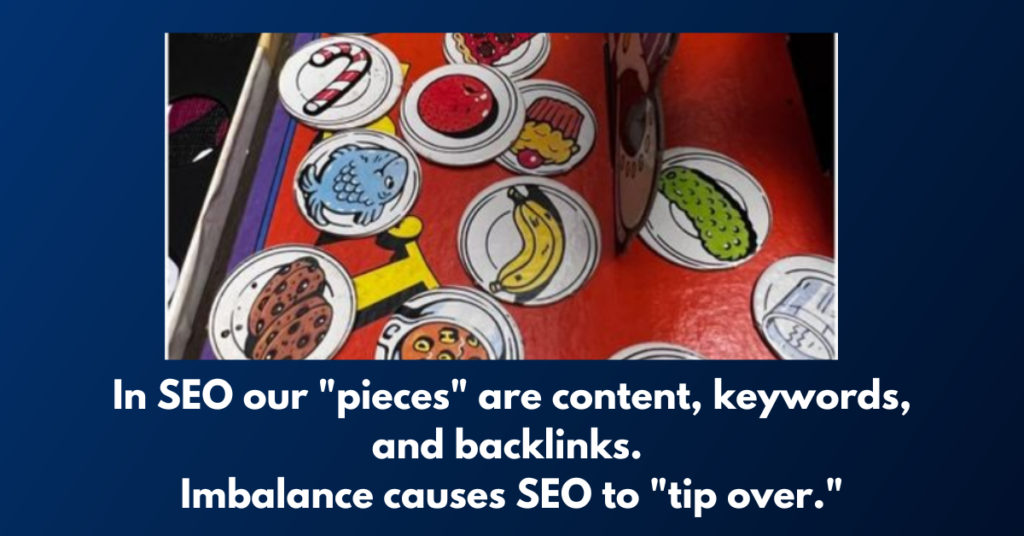 Too often, people forget that Google continues to monitor backlinks, and inbound links remain potent catalysts that can help catapult a new or old website to the first page of Google.
This is why it's never too late to learn and implement the best practices for building backlinks.
What Are the Best Ways and the Best Practices for Building Backlinks?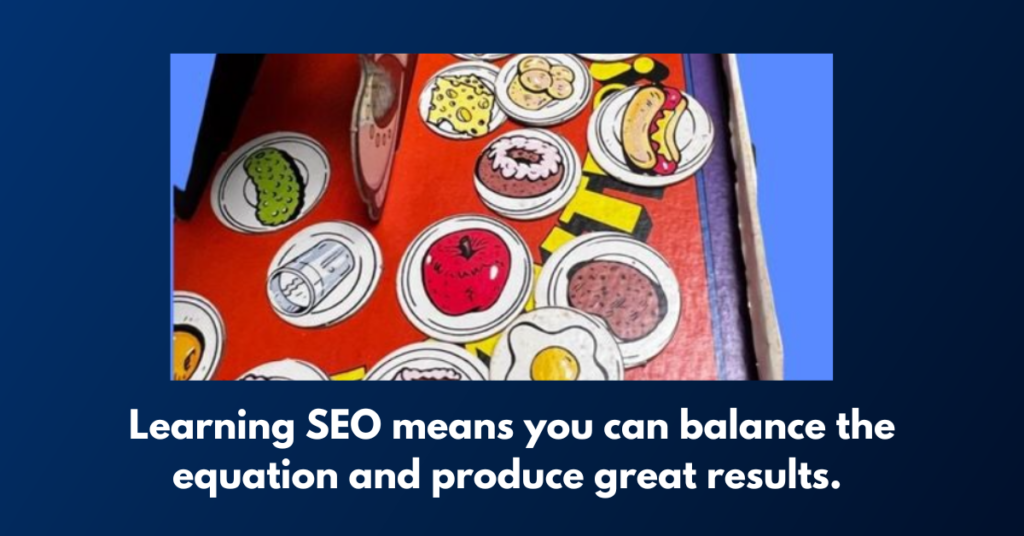 start your seo journey and become your own expert.