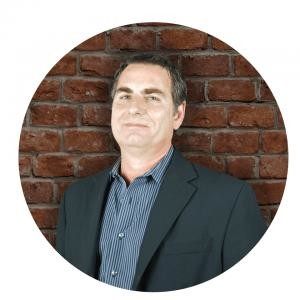 Trained Many SEO Specalists
Hi, Bruce Jones here,
The creator of 1ON1 SEO Training and the SEO tutor you'll be training with in your journey to be better educated on search engine optimization.
I have worked in the digital marketing world for over 15 years and I saw a need to help small business rank better in Google without spending a bunch on SEO services or pay per click advertising.
Here are my teaching credentials:
Organized and spoken at dozens of expert seminars and workshops around the Chicagoland area for my own business, The College of Dupage, Fox Valley SCORE, NaperLaunch and a few other smaller groups.  Here is a link to the past slide decks: https://www.slideshare.net/brucejones630/presentations
7 Google certifications that you can check out here: https://bit.ly/BruceGoogleCertifications
A small business owner and entrepreneur myself so I can better understand your needs and concerns.
I invite you to schedule a call with me so I can explain what this SEO thing is all about.
Bruce has been an invaluable resource in getting my business off the ground 7 years ago. His expertise in SEO and his no-nonsense method of teaching me how to do my own SEO have been one of the major keys to my success. There was no way I was able to pay the big dollars SEO companies wanted to charge me to do SEO for me. No one knows SEO training better than Bruce. If you want fast results from your website this is the place to come. I am not web trained in anything, I would have never figured this out on my own. Yet Bruce patiently and thoroughly showed me the ins and outs of SEO over time. You'll be amazed at the low hanging fruit, and the simplicity in making your website work for you. You will see results if you follow the SEO training from 1on1 SEO training.
Most people are really intimidated when it comes to doing their own SEO, myself included. What Bruce is offering is SEO simplified to the point that it's easy, empowering and even enjoyable to do your own SEO. He has a way of explaining things so you don't feel lost or overwhelmed. In today's world, learning SEO is so important in maximizing your exposure and income! I would highly recommend Bruce. He is smart and trustworthy and great to work with!!
"In a world of marketing hyperbole, Bruce is a refreshingly honest, low-key, yet tremendously capable person. He gets search engine ranking results because he knows what works and he makes it happen. He has ably built his niche at the intersection of web design, SEO, and lead generation. Anyone who chooses Bruce will get great value and increased sales."
"Bruce is very generous with his time and talents. He strongly believes in helping others succeed. He is great to work with,ensuring the results fit the needs. Thanks for everything!"
"I have had the privilege of meeting Bruce in my role as CEO of the Naperville Area Chamber of Commerce. He commitment to his business, his mission, clients and his vast knowledge of all things design and promotion make me particularly proud to not only have him as a Member but to celebrate his recognition in the Small Business of the Year Award! Keep an eye on Bruce, he will do some great things!"
"Bruce & I spent a block of time together looking over SEO and Content Marketing 'stuff.' I can say that my SEO IQ increased about 10 points after an hour with him. I do not hesitate in any way to recommend Bruce as a great resource if your business wants to dominate your niche online. He's a guy that not only understands SEO, he also 'get's' Content Marketing and why it's crucial to your success."
"We hired Bruce for SEO training, and he immediately recommended smart, practical solutions that have led to great results! We are very happy to recommend him. "
"I worked with Bruce for over 5 years and continue to learn from his wealth of knowledge. He is adept at finding new ways to make companies websites work better and more efficient. He is also insightful when it comes to the branding side of web design and helps educate executives as well. He takes both the technical aspects and the aesthetic components and makes them work in harmony together."