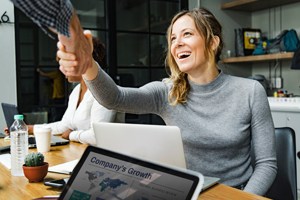 PERSONALIZED SEARCH ENGINE OPTIMIZATION TRAINING
1ON1 SEO Training offers search engine optimization lessons via online and face-to-face personalized SEO classes that offer students a chance to learn about topics that are pertinent to their business and at a pace that suits their needs.
THE BEST WAY TO LEARN SEO IS PERSONALIZED SEO TRAINING CLASSES WITH YOUR OWN TEACHER
Our SEO training service which offers individualized classes on search engine optimization through online and in person courses with a customized curriculum.
The mission of 1ON1 is to offer search engine optimization training to entrepreneurs, small business owners, marketing professionals, website designers, and other individuals who have a website in a format that can allow them to directly apply lessons to their own businesses and learn based on their own needs and at their own pace. 
Ultimately, the best investment when it comes to SEO is knowledge and a functioning skillset which will allow you to become your own expert. 
MANY WAYS TO LEARN SEO, HERE ARE THE CHALLENGES WITH MOST OF THEM
Expensive all day seo bootcamps that you have to leave work for and only retain 10%-20% of the knowledge a week after they are over.
Boring video series that cover topics you don't care about, you find yourself fast forwarding to the things you care about.
Reading an SEO For Dummies book but never getting the chance to put anything you learned into practice because of some unforeseen roadblock. Hypothetical seo strategies about what works for other types of businesses.
The best SEO training is one that gives you individual classes and works on your own website with you.  
SEO TRAINING – LEARN ON YOUR OWN WEBSITE
Bruce is the person you want to know for marketing your business online! I have had the opportunity to learn Bruce's talent to help business owners truly understand the value of their online presence and helping potential customer find your business online. It was a privilege to have him in our recent Leadership Institute where he clearly embraced the new leadership skills and attitudes of the program.
I have had the privilege of meeting Bruce in my role as CEO of the Naperville Area Chamber of Commerce. He commitment to his business, his mission, clients and his vast knowledge of all things design and promotion make me particularly proud to not only have him as a Member but to celebrate his recognition in the Small Business of the Year Award! Keep an eye on Bruce, he will do some great things!
SEO TIPS. LATEST BLOG POSTS.
Bruce
Optimizing a site for Google is critical if you want your digital business to thrive. You can have all [...]
Bruce
SEO tutoring provides a great opportunity to large organizations, companies, and SMBs to improve their search engine optimization efforts [...]
Bruce
Presentation for the WordPress Naperville Meetup Group https://www.meetup.com/WordPress-Naperville/ Tuesday, April 20, 2021 6:30PM-8:00PM Event is free, to register: https://www.meetup.com/WordPress-Naperville/events/276213166/ [...]
Bruce
How do you learn SEO? Search engine optimization often sounds like magic to people who are unfamiliar with how [...]
There are few that understand SEO on the same level as Bruce Jones. He is a true professional. Not only was he able to successfully get our ranking into the top 3 on almost all key words important to our industry, he kept them there! And… it was all done at a fair price. No nickel and dime games. Bruce has always taken my call or returned it shortly and is always willing to help, teach, or advise. Again, a true professional. I know you can do much worse than having a relationship with Bruce, however, I am not sure you can do much better.
Bruce has been an invaluable resource in getting my business off the ground 7 years ago. His expertise in SEO and his no-nonsense method of teaching me how to do my own SEO have been one of the major keys to my success. There was no way I was able to pay the big dollars SEO companies wanted to charge me to do SEO for me. No one knows SEO training better than Bruce. If you want fast results from your website this is the place to come. I am not web trained in anything, I would have never figured this out on my own. Yet Bruce patiently and thoroughly showed me the ins and outs of SEO over time. You'll be amazed at the low hanging fruit, and the simplicity in making your website work for you. You will see results if you follow the SEO training from 1on1 SEO training.
Most people are really intimidated when it comes to doing their own SEO, myself included. What Bruce is offering is SEO simplified to the point that it's easy, empowering and even enjoyable to do your own SEO. He has a way of explaining things so you don't feel lost or overwhelmed. In today's world, learning SEO is so important in maximizing your exposure and income! I would highly recommend Bruce. He is smart and trustworthy and great to work with!!
"In a world of marketing hyperbole, Bruce is a refreshingly honest, low-key, yet tremendously capable person. He gets search engine ranking results because he knows what works and he makes it happen. He has ably built his niche at the intersection of web design, SEO, and lead generation. Anyone who chooses Bruce will get great value and increased sales."
"Bruce is very generous with his time and talents. He strongly believes in helping others succeed. He is great to work with,ensuring the results fit the needs. Thanks for everything!"
"I have had the privilege of meeting Bruce in my role as CEO of the Naperville Area Chamber of Commerce. He commitment to his business, his mission, clients and his vast knowledge of all things design and promotion make me particularly proud to not only have him as a Member but to celebrate his recognition in the Small Business of the Year Award! Keep an eye on Bruce, he will do some great things!"
"Bruce & I spent a block of time together looking over SEO and Content Marketing 'stuff.' I can say that my SEO IQ increased about 10 points after an hour with him. I do not hesitate in any way to recommend Bruce as a great resource if your business wants to dominate your niche online. He's a guy that not only understands SEO, he also 'get's' Content Marketing and why it's crucial to your success."
"We hired Bruce for SEO training, and he immediately recommended smart, practical solutions that have led to great results! We are very happy to recommend him. "
"I worked with Bruce for over 5 years and continue to learn from his wealth of knowledge. He is adept at finding new ways to make companies websites work better and more efficient. He is also insightful when it comes to the branding side of web design and helps educate executives as well. He takes both the technical aspects and the aesthetic components and makes them work in harmony together."