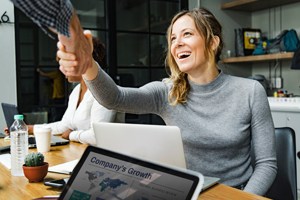 PERSONALIZED SEARCH ENGINE OPTIMIZATION TRAINING
1ON1 SEO Training offers search engine optimization lessons via online and face-to-face personalized SEO classes that offer students a chance to learn about topics that are pertinent to their business and at a pace that suits their needs.
THE BEST WAY TO LEARN SEO IS PERSONALIZED SEO TRAINING CLASSES WITH YOUR OWN TEACHER
Our SEO training service which offers individualized classes on search engine optimization through online and in person courses with a customized curriculum.
The mission of 1ON1 is to offer search engine optimization training to entrepreneurs, small business owners, marketing professionals, website designers, and other individuals who have a website in a format that can allow them to directly apply lessons to their own businesses and learn based on their own needs and at their own pace. 
Ultimately, the best investment when it comes to SEO is knowledge and a functioning skillset which will allow you to become your own expert. 
MANY WAYS TO LEARN SEO, HERE ARE THE CHALLENGES WITH MOST OF THEM
Expensive all day seo bootcamps that you have to leave work for and only retain 10%-20% of the knowledge a week after they are over.
Boring video series that cover topics you don't care about, you find yourself fast forwarding to the things you care about.
Reading an SEO For Dummies book but never getting the chance to put anything you learned into practice because of some unforeseen roadblock. Hypothetical seo strategies about what works for other types of businesses.
The best SEO training is one that gives you individual classes and works on your own website with you.  
Bruce is the person you want to know for marketing your business online! I have had the opportunity to learn Bruce's talent to help business owners truly understand the value of their online presence and helping potential customer find your business online. It was a privilege to have him in our recent Leadership Institute where he clearly embraced the new leadership skills and attitudes of the program.
I have had the privilege of meeting Bruce in my role as CEO of the Naperville Area Chamber of Commerce. He commitment to his business, his mission, clients and his vast knowledge of all things design and promotion make me particularly proud to not only have him as a Member but to celebrate his recognition in the Small Business of the Year Award! Keep an eye on Bruce, he will do some great things!