SEO Offerings For Web Designers
How we work with web design agencies and marketing firms
From an end user's point of view once they get a new website designed the next logical step is to get it search engine optimized right?. 
I might argue that SEO strategy and keyword research should be done even before the planning of the website, way before it starts getting designed.  That way you can take advantage of keywords in the graphic file names, url structure and many other spots that are hard to do after the fact. Optimizing after design leaves many missed opportunities on the table that could have been leveraged for even higher rankings.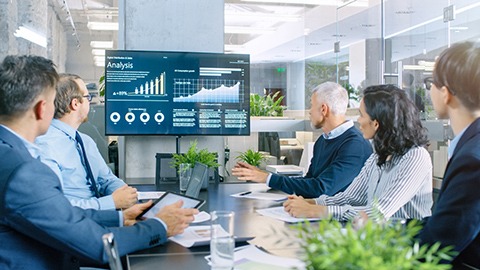 I know that there are many design and marketing companies out there and not all of them happen to have a strong SEO background. We can help with that!
Some of the ways we can help your web design agency.when it comes to search engine optimization.
Help behind the scenes with keyword research, strategy and how to build the most search engine optimized website for your client from the start. 

We can attend your client discovery and onboarding meetings to offer suggestions and lend credibility to your firm when it comes to inbound marketing.  

Train your design, development and content specialists teams and even the person in charge of social media. They all have an impact on SEO.  

Thinking of starting a new SEO department at your company? We would be a good choice for training your new SEO specialist hires, work on your SEO offerings, reporting etc.

Work with your existing clients to explain things that they can do themselves to help rank better of go over monthly progress reports with them.

If you write blog posts for clients I can help develop topics, keywords and content pillars to be the most effective.

We can be your outsourced SEO department at least temporarily until you have a client or two and get staff in place to take over. 

Besides helping on the web design client side of your business we can also work with you to help search engine optimize your own website design agency website and get more web design clients in the first place.
Under no circumstances would we be interested in "stealing your clients" and would be happy to sign any non compete or non disclosure agreements.     
If interested in learning more about how SEO can help you sell more website designs please contact us
"Bruce & I spent a block of time together looking over SEO and Content Marketing 'stuff.' I can say that my SEO IQ increased about 10 points after an hour with him. I do not hesitate in any way to recommend Bruce as a great resource if your business wants to dominate your niche online. He's a guy that not only understands SEO, he also 'get's' Content Marketing and why it's crucial to your success."
"Bruce is very generous with his time and talents. He strongly believes in helping others succeed. He is great to work with,ensuring the results fit the needs. Thanks for everything!"
"I have had the privilege of meeting Bruce in my role as CEO of the Naperville Area Chamber of Commerce. He commitment to his business, his mission, clients and his vast knowledge of all things design and promotion make me particularly proud to not only have him as a Member but to celebrate his recognition in the Small Business of the Year Award! Keep an eye on Bruce, he will do some great things!"
"In a world of marketing hyperbole, Bruce is a refreshingly honest, low-key, yet tremendously capable person. He gets search engine ranking results because he knows what works and he makes it happen. He has ably built his niche at the intersection of web design, SEO, and lead generation. Anyone who chooses Bruce will get great value and increased sales."
"We hired Bruce for SEO training, and he immediately recommended smart, practical solutions that have led to great results! We are very happy to recommend him. "
"I worked with Bruce for over 5 years and continue to learn from his wealth of knowledge. He is adept at finding new ways to make companies websites work better and more efficient. He is also insightful when it comes to the branding side of web design and helps educate executives as well. He takes both the technical aspects and the aesthetic components and makes them work in harmony together."