So you must be an entrepreneur looking for some marketing help, congratulations on your new business startup.
I bet you are looking for ways to find new customers or some help researching what people are searching for online to help decide on a business model for your small business startup.
We offer one to one entrepreneurship training in search engine optimization.  You sign up for our monthly SEO training classes and we meet online one hour a week to go over educating you on SEO strategy and good inbound marketing tactics.  We don't just speak about hypothetical businesses but we work with you on your business.
If you don't have a running business yet and you just have a new business idea that's an even better spot to start learning SEO.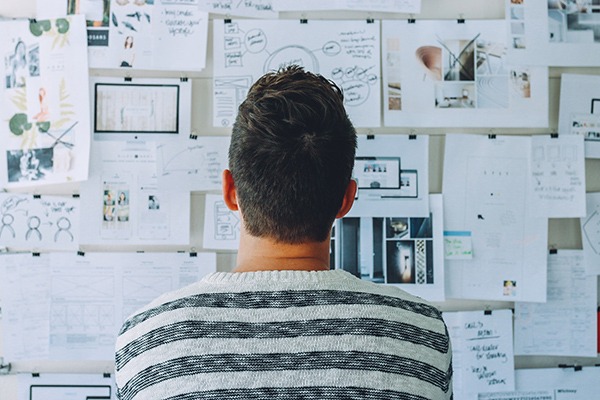 A little seo training can go along way with helping you to decide on a good business name, domain name for your website and identifying what problems your new business could solve related to what people are searching for in Google.
As I was crafting this post I was doing some keyword research myself related to SEO training for entrepreneurs.
Here are the number of times people search Google every month for these phrases below.  I used that knowledge in the strategy of how I wrote this post.  We can do the same for you related to your own business model and your own website.
entrepreneurship training – 1,600 Google searches per month – 33,000 SEO competitors
entrepreneurship training courses – 260 Google searches per month – 592 SEO competitors
training for entrepreneurs  – 1,600 Google searches per month – 7,750 SEO competitors
entrepreneur classes – 1,300 Google searches per month – 690 SEO competitors
entrepreneur courses – 5,400 Google searches per month – 1,950 SEO competitors
You can take a different angle also related to different SEO services type of searches.
seo for entrepreneurs – 0 Google searches per month –  1,610 SEO competitors
marketing for entrepreneurs – 2,400 Google searches per month –  76,000 SEO competitors
inbound marketing for entrepreneurs – 10 Google searches per month – 155 SEO competitors
search engine optimization for entrepreneurs – 0 Google searches per month – 324 SEO competitors
By the way getting these numbers was easy if you know how, I used a free keyword tool and a special Google search that told me how many pages used that keyword in their title tag.  These will be one of the first things I'll teach you in our classes once we cover SEO strategy & target audiences.
Can I tell you if that will be in class #2 or class #6?  No, because all of our SEO classes are personalized to your business needs and your learning pace.
But I can tell you that we'll continue to go over these items until you "get it"  Not like other SEO courses where you hope to keep up will all the new terms and concepts thrown at you.
For more info check out this article on Entrepreneur Magazine about SEO for entrepreneurs and why it is so important for their startup businesses.   Click Here
Will SEO training work for all entrepreneurs and all different kinds of startups? Most likely but lets have a conversation to go over your ideas and I'll explain our way of teaching in more detail and see if we're a good fit.
Does SEO really work at all? Well, you happened to have found this page somehow so that might answer your question.
There are few that understand SEO on the same level as Bruce Jones. He is a true professional. Not only was he able to successfully get our ranking into the top 3 on almost all key words important to our industry, he kept them there! And… it was all done at a fair price. No nickel and dime games. Bruce has always taken my call or returned it shortly and is always willing to help, teach, or advise. Again, a true professional. I know you can do much worse than having a relationship with Bruce, however, I am not sure you can do much better.
Bruce has been an invaluable resource in getting my business off the ground 7 years ago. His expertise in SEO and his no-nonsense method of teaching me how to do my own SEO have been one of the major keys to my success. There was no way I was able to pay the big dollars SEO companies wanted to charge me to do SEO for me. No one knows SEO training better than Bruce. If you want fast results from your website this is the place to come. I am not web trained in anything, I would have never figured this out on my own. Yet Bruce patiently and thoroughly showed me the ins and outs of SEO over time. You'll be amazed at the low hanging fruit, and the simplicity in making your website work for you. You will see results if you follow the SEO training from 1on1 SEO training.
Most people are really intimidated when it comes to doing their own SEO, myself included. What Bruce is offering is SEO simplified to the point that it's easy, empowering and even enjoyable to do your own SEO. He has a way of explaining things so you don't feel lost or overwhelmed. In today's world, learning SEO is so important in maximizing your exposure and income! I would highly recommend Bruce. He is smart and trustworthy and great to work with!!
"In a world of marketing hyperbole, Bruce is a refreshingly honest, low-key, yet tremendously capable person. He gets search engine ranking results because he knows what works and he makes it happen. He has ably built his niche at the intersection of web design, SEO, and lead generation. Anyone who chooses Bruce will get great value and increased sales."
"Bruce is very generous with his time and talents. He strongly believes in helping others succeed. He is great to work with,ensuring the results fit the needs. Thanks for everything!"
"I have had the privilege of meeting Bruce in my role as CEO of the Naperville Area Chamber of Commerce. He commitment to his business, his mission, clients and his vast knowledge of all things design and promotion make me particularly proud to not only have him as a Member but to celebrate his recognition in the Small Business of the Year Award! Keep an eye on Bruce, he will do some great things!"
"Bruce & I spent a block of time together looking over SEO and Content Marketing 'stuff.' I can say that my SEO IQ increased about 10 points after an hour with him. I do not hesitate in any way to recommend Bruce as a great resource if your business wants to dominate your niche online. He's a guy that not only understands SEO, he also 'get's' Content Marketing and why it's crucial to your success."
"We hired Bruce for SEO training, and he immediately recommended smart, practical solutions that have led to great results! We are very happy to recommend him. "
"I worked with Bruce for over 5 years and continue to learn from his wealth of knowledge. He is adept at finding new ways to make companies websites work better and more efficient. He is also insightful when it comes to the branding side of web design and helps educate executives as well. He takes both the technical aspects and the aesthetic components and makes them work in harmony together."